Faculty

Teaching Faculty Staff
:
1. Dr. S. Prabakar, Director/ Principal.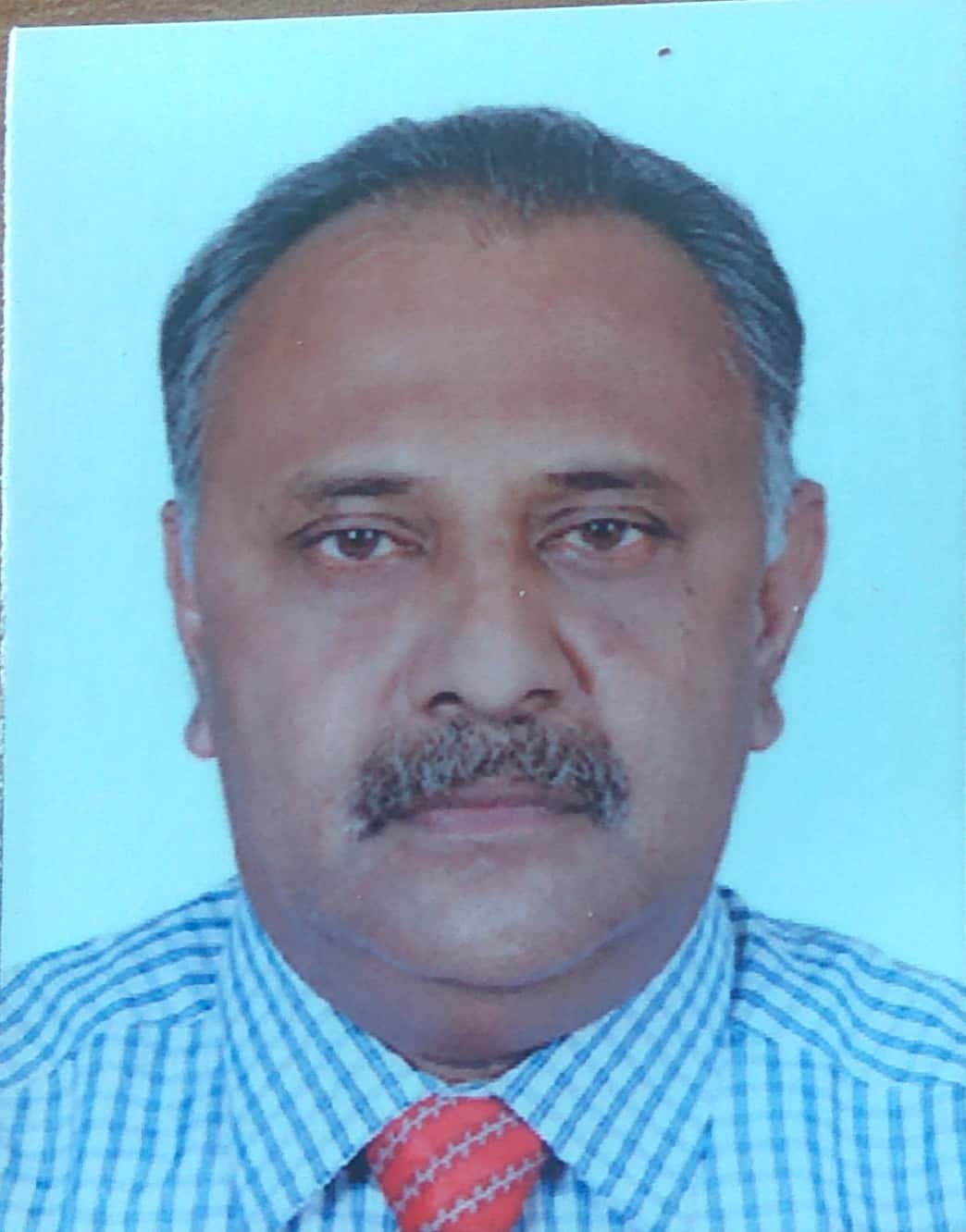 Dr. S. Prabakar is a Post Graduate in Social Work with Labour Welfare, Industrial Relations and Personnel Management as specialization, in Labour Management and Business Administration, with specialization in Marketing and HR. He is a Doctorate in Human Resource Management. He has a corporate experience of about 8 years, holding various positions in HR and Public Relations. He has 20 years of academic experience in the Department of MBA, as Professor and Director. As of now, he has produced 5 M.Phil. scholars under Karpagam University and 5 Ph.D. scholars under Anna University, Chennai. He is an External Examiner for Ph.D. Viva-Voce examination for Anna, Annamalai, Mother Theresa, Karpagam and Vinayaka Missions University. He is also a Doctoral Committee Member for the Ph.D. scholars of different Universities. He has published around 50 articles in National and International Journals and Magazines of repute. He is a regular columnist in "The Education Plus", now called as "The Edge" in the "The Hindu" newspaper of Coimbatore edition. He has also given speeches on Management related topics, in All India Radio, Coimbatore and local Gnanavani stations on Higher/Management education programmes. He is an exemplary speaker on various management topics, particularly in HR. He is known for his qualities of being a good teacher, mentor, coach and guide to the faternity of Management Studies.
2. Mr. Sunil Varghese, MBA (Marketing), Asst. Professor.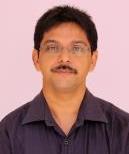 Mr. Sunil Varghese is an Assistant Professor in the Economics, Marketing, and Service Marketing at Marthoma College of Management  and Technology (MCMAT). His areas of research combines Cooperative Marketing and its economic relevance, in the farming community of Kerala using field experiments to test insights of economic implications in the context of global changes in India. He also  conducts research on questions of Service Marketing and related areas of Retail sector. He teaches both the core papers of first year and the electives of marketing in the second year. His research is published in journal, International journal of scientific research.
3. Mrs. Deepa Babu. K.G, MBA (Finance), M.Phil., Asst. Professor.        
She is an MBA holder with specialisation in Finance and Marketing. She did her Mphil in Management in 2007 and acquired Post Graduate Diploma In Finance and Taxation in 2010. She has presented and published papers in various national and international conferences. She got two years experience in industry and have 15 years experience in teaching profession. She has attended various faculty development programmes including Indian Institute of Management Banglore (IIMB) and Indian Institute of Mnagement, Kozhikode (IIMK). Her areas of interest are Finance and Entrepreneurship. Currently she is pursuing her doctrol studies at School of Management Studies, CUSAT. Cochin.
4. Mrs. Sabitha. S, MCA (IT), PGDPR, Asst. Professor & PRO.      
Mrs. Sabitha S is an MBA in HR & Marketing from Mahatma Gandhi University. Did her graduation in Mathematics from Marthoma College for Women, Perumbavoor. She has also done Masters in Computer Application from IGNOU and Post Graduate Diploma in Public Relations from Madurai Kamaraj University. She has 9 years of teaching experience at the MBA level. Her areas of interests are Information Systems and e-marketing.
5. Mrs. Sreeja K.S, MBA (Finance), Asst. Professor.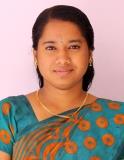 Mrs. Sreeja K S is an MBA from Marthoma College of Management & Technology. She did her graduation in Mathematics from Nirmala College, Muvattupuzha. She is UGC-NET qualified in Management. She worked with Axis Bank Ltd. for a period of one year before joining Marthoma College of Management & Technology in 2013 as Asst. Professor. Started her career with Geojit BNP Paribas as dealer. She has undergone various workshops and FDP in the area of Finance. Her area of interest includes Finance and Quantitative Techniques.
6. Mr. Jiju Alexander Cherukara, MBA, AIMA-ACM (Marketing & IT), Asst. Professor.
Mr. Jiju Alexander has 3 years of professional experience in the area of Marketing and Administration and 5 years of teaching experience in Marketing and Systems. He is a Graduate in Botany & MBA in Marketing and Systems. Prior to joining MCMAT, he was working with G.H Associates as Business Development Executive and Centre for Business Research Counseling as Market Research Executive. He is an AIMA certified Marketing professional. His work on Coir Industry of Kerala (Domestic Market Survey for Coir Products) is published in Alapuzha Business Development Services of Cluster Pulse which is associated with SIDBI. He has undergone Faculty Development Program (FDP) in Management at CET, Trivandrum in association with AICTE. His research articles are published in different national journals. His teaching interests are in the area of Marketing and Systems.
7. Mrs. Ann Mary Jose, B.E, MBA (HR and Marketing), Asst. Professor.
Mrs. Ann Mary Jose is a B.E., M.B.A. holder with dual specialisation in Human Resource  and Marketing Management. She was ranked 14 among 4862 candidates graduated in the degree of Master of Business Administration Programme under the Faculty of Management Sciences from the non-autonomous affiliated institutions in Coimbatore. She did her B.E. in Electronics and Telecommunication Engineering from Sathyabama University Chennai. She has 2 years of overseas Professional experience in engineering. She has attended and presented papers in various national and international conferences.
Faculty-on-Contract:
Mr. Thomas Vechuchirayil, MBA, Research Methodology and HR.
Mr. Thampi John, MBA,  HR, Former Personnel Manager, TELK.
Adv. Gopakumar, LLB, Legal Environment of Business
Mrs. Bincy, M.Sc, Quantitative Management.
Mrs. Latha Premkumar, Managerial Communication.
Mr. K.C Paulose, Former Personnel Manager, Catholic Syrian Bank, Financial Management.
Mrs. Aswathy E.R, QT.
CA Sumod Tom Thomas, Financial Management.
Dr. Issac Paul, Professor, Addis Abba University, Ethiopia, Managerial Economics.
Mrs. Vineetha K.B, MA Economics
Adjunct Faculty:
Mrs. Manju Elizabeth, MBA, (UK) – Business Communication & Functional English.
Fr. George Mathew Munjanattu, MBA, M.Phil, Human Resource Management.
Ms. Anita Sudarsan, MA, Communicative English.
Ms. Deepa Praveen, C.A., Accounting and Financial Management.
Visiting Faculty:
Mr. Ajith Paninchukunnath, B.Sc., MBA, Research Fellow, MDI, Gurgaon.
Dr. K. M. George, B.E, MBA, Director, Kerala State Productivity Council
Mrs. Santhi Elizabeth Liju, M.Com, ACA, Kolath & Co. Chartered Accountants
Mr. John P. Sam, MBA, Former GM (Personnel), United Catalysts India Ltd.
Prof. (Dr.) A. P. John, M.A., Ph.D., Former Principal, Mar Thoma College, Thiruvalla, Former Faculty, Linguistics Department, Monach, University, Melbourne, Victoria, Australia.
Adv. A. Jayasankar, M.A., LLM, Sr. Advocate, High Court of Kerala, Ernakulam.
Prof. N.S. Neelakandan, Former HOD, Mathematics, Union Christian College, Aluva.
Mrs. Joslin Rebecca John, M.Sc, Q.T