Faculty

Teaching Faculty Staff
:
1. Dr. Rajan Varughese, M.Sc., Ph.D, (QT and MIS), Director and Principal.

Dr.Rajan Varughese, founder Director and Principal, Marthoma College of Management and Technology is Ph.D., in Statistics from the Cochin University of Science and Technology. He has undertaken number of research projects in varied areas and currently is the Principal Investigator of a 'Multi-Country International Collaborative Research Project with the Indian Institute of Management, Ahmedabad, supported by the International Organization for Migration (IOM), Cairo, Egypt. He has designed and developed number of ERP software projects for different aspects of Educational System Administration and Managements band is a consultant for application of Technology in Higher Education.
He served the Union Christian College, Aluva for as Reader, Professor, Dean of Administration and Development and was Principal during 1995-2000. From 2000 to 2003 he was the Principal of the Mar Thoma College for Women, Perumbavoor. He was an N.C.C Officer holding the rank of Major and contributed to the colleges through memberships in the different administrative bodies. He has initiated and established Communication and Information Technology Centres in with accreditation of DOEACC Society of the Government of India in both the Colleges. He founded the U.C.College Nature Action Group and Mountaineering Club and was a Member of the Government of India's Paryavaran Vahini, Ernakulam District.
He was a Member of the Syndicate of the Mahatma Gandhi University and served the University as Convenor of Standing Committees of the Syndicate on Affiliation, Academic, Research and Finance. He was a member of the Academic Council of M G University. He is on the panel of Assessors of the National Assessment and Accreditation Council (NAAC) of the University Grants Commission from 1998 and has served in the Peer Teams of over 100 colleges in Tamil Nadu, Karnataka, Maharashtra, Gujarat, Madhya Pradesh, Jharghand, Goa, West Bengal, Orrissa and Andhra Pradesh. U.C.College was accredited as the first 'Five Star' graded college in Kerala and Mar Thoma College for Women was accredited with B Grade under his stewardship. He was selected for the prestigious award of Fulbright Fellowship for Educational Administration by the USEFI in 2000.
Popularizing the message of nature conservation, preparing staff and students in the use of computer and internet in teaching and learning, establishment of web Technology support for educational institutions, starting of ancillary and enrichment Certificate courses in a number of inter-disciplinary areas including Ecology, Wildlife, Tribal studies and Folklore, publication of multi-disciplinary research journals, implementation of number of IT and other infrastructure projects, preparation of master plan for the colleges, resource mobilization through innovative methods including support from Local, State and Central Governments, national and international funding agencies, and promotion of international linkages are areas of contribution of Dr.Rajan Varughese.
He has several publications in Wildlife Studies, Queues, Higher Education and HRD. He attended a number of conferences / seminars / workshops on information technology/ networking/ sample surveys/wildlife population estimation/transactional analysis/higher education issues/ restructuring of curriculum as resource person/participant/panelist/panel moderator at the national and international forums such as Ecumenical Christian Centre (ECC) Bangalore, All India Association for Christian Higher Education (AIACHE) New Delhi, Association of Presbyterian Colleges and Universities (APCU), USA, and Bellarmine University, Louisville, Kentucky, USA.
He is the Kerala State Coordinator of Census of Nilgiri Tahr at Eravikulam National Park, Munnar from 2005 and has developed a Census Methodology used by the Kerala Forest Department.
He has undertaken projects on Statistical Survey of Wildlife at Periyar Sanctuary, Census of Nilgiri Tahr at Eravikulam National Park, Environmental awareness camps for college and University students of Kerala held at Silent Valley National Park, Eco System study including 'Census of Tigers and their Natural Prey' of the Periyar Tiger Reserve.
2. Mr. Sunil Varghese, MBA (Marketing), Asst. Professor.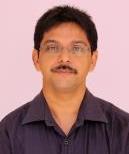 Mr. Sunil Varghese is an Assistant Professor in the Economics, Marketing, and Service Marketing at Marthoma College of Management  and Technology (MCMAT). His areas of research combines Cooperative Marketing and its economic relevance, in the farming community of Kerala using field experiments to test insights of economic implications in the context of global changes in India. He also  conducts research on questions of Service Marketing and related areas of Retail sector. He teaches both the core papers of first year and the electives of marketing in the second year. His research is published in journal, International journal of scientific research.
3. Mrs. Deepa Babu. K.G, MBA (Finance), M.Phil., Asst. Professor.        
She is an MBA holder with specialisation in Finance and Marketing. She did her Mphil in Management in 2007 and acquired Post Graduate Diploma In Finance and Taxation in 2010. She has presented and published papers in various national and international conferences. She got two years experience in industry and have 12 years experience in teaching profession. She has attended various faculty development programmes including Indian Institute of Management Banglore (IIMB) and Indian Institute of Mnagement, Kozhikode (IIMK). Her areas of interest are Finance and Entrepreneurship. Currently she is pursuing her doctrol studies at School of Management Studies, CUSAT. Cochin.
4. Mrs. Sabitha. S, MCA (IT), PGDPR, Asst. Professor & PRO.      
Ms. Sabitha S is an MBA in HR & Marketing from Mahatma Gandhi University. Did her graduation in Mathematics from Marthoma College for Women, Perumbavoor. She has also done Masters in Computer Application from IGNOU and Post Graduate Diploma in Public Relations from Madurai Kamaraj University. She has 7 years of teaching experience at the MBA level. Her areas of interests are Information Systems and e-marketing.
5. Ms. Sreeja K.S, MBA (Finance), Asst. Professor.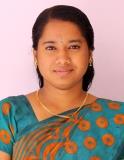 Ms. Sreeja K S is an MBA from Marthoma College of Management & Technology. She did her graduation in Mathematics from Nirmala College, Muvattupuzha. She is UGC-NET qualified in Management. She worked with Axis Bank Ltd. for a period of one year before joining Marthoma College of Management & Technology in 2013 as Asst. Professor. Started her career with Geojit BNP Paribas as dealer. She has undergone various workshops and FDP in the area of Finance. Her area of interest includes Finance and Quantitative Techniques.
6. Mr. Jiju Alexander Cherukara, MBA, AIMA-ACM (Marketing & IT), Asst. Professor.
Mr. Jiju Alexander has 3 years of professional experience in the area of Marketing and Administration and 2 years of teaching experience in Marketing and Systems. He is a Graduate in Botany & MBA in Marketing and Systems. Prior to joining MCMAT, he was working with G.H Associates as Business Development Executive and Centre for Business Research Counseling as Market Research Executive. He is an AIMA certified Marketing professional. His work on Coir Industry of Kerala (Domestic Market Survey for Coir Products) is published in Alapuzha Business Development Services of Cluster Pulse which is associated with SIDBI. He has undergone Faculty Development Program (FDP) in Management at CET, Trivandrum in association with AICTE. His research articles are published in different national journals. His teaching interests are in the area of Marketing and Systems.
7. Ms. Siji Annie Jacob, MBA (HR and Finance), Asst. Professor.      
Ms. Siji Annie Jacob is a third rank holder in MBA  from Sathyabama University, Chennai. She did her graduation in Computer Science from Marthoma College of Science and Technology, Ayur under Kerala University. She has 2 years of professional experience in the area of Human resource Management.
Faculty-on-Contract:
Mr. Thomas Vechuchirayil, MBA, Research Methodology and HR.
Mr. Thampi John, MBA,  HR, Former Personnel Manager, TELK.
Adv. Gopakumar C.N, LLB, Legal Environment of Business.
Mrs. Bincy, M.Sc, Quantitative Management.
Mrs. Latha Premkumar, Managerial Communication.
Mr. Colbe Davis Joseph, Managerial Communication.
Mr. K.C Paulose, Former Personnel Manager, Catholic Syrian Bank, Financial Management.
Mrs. Aswathy E.R, QT.
CA Sumod Tom Thomas, Financial Management.
Dr. Issac Paul, Professor, Addis Abba University, Ethiopia, Managerial Economics.
Adjunct Faculty:
Mrs. Manju Elizabeth, MBA, (UK) – Business Communication & Functional English.
Fr. George Mathew Munjanattu, MBA, M.Phil, Human Resource Management.
Ms. Anita Sudarsan, MA, Communicative English.
Ms. Deepa Praveen, C.A., Accounting and Financial Management.
Visiting Faculty:
Mr. Ajith Paninchukunnath, B.Sc., MBA, Research Fellow, MDI, Gurgaon.
Dr. K. M. George, B.E, MBA, Director, Kerala State Productivity Council
Mrs. Santhi Elizabeth Liju, M.Com, ACA, Kolath & Co. Chartered Accountants
Mr. John P. Sam, MBA, Former GM (Personnel), United Catalysts India Ltd.
Prof. (Dr.) A. P. John, M.A., Ph.D., Former Principal, Mar Thoma College, Thiruvalla, Former Faculty, Linguistics Department, Monach, University, Melbourne, Victoria, Australia.
Adv. A. Jayasankar, M.A., LLM, Sr. Advocate, High Court of Kerala, Ernakulam.
Prof. N.S. Neelakandan, Former HOD, Mathematics, Union Christian College, Aluva.
Mrs. Joslin Rebecca John, M.Sc, Q.T