Placement Activities

Placement Record for the Year 2016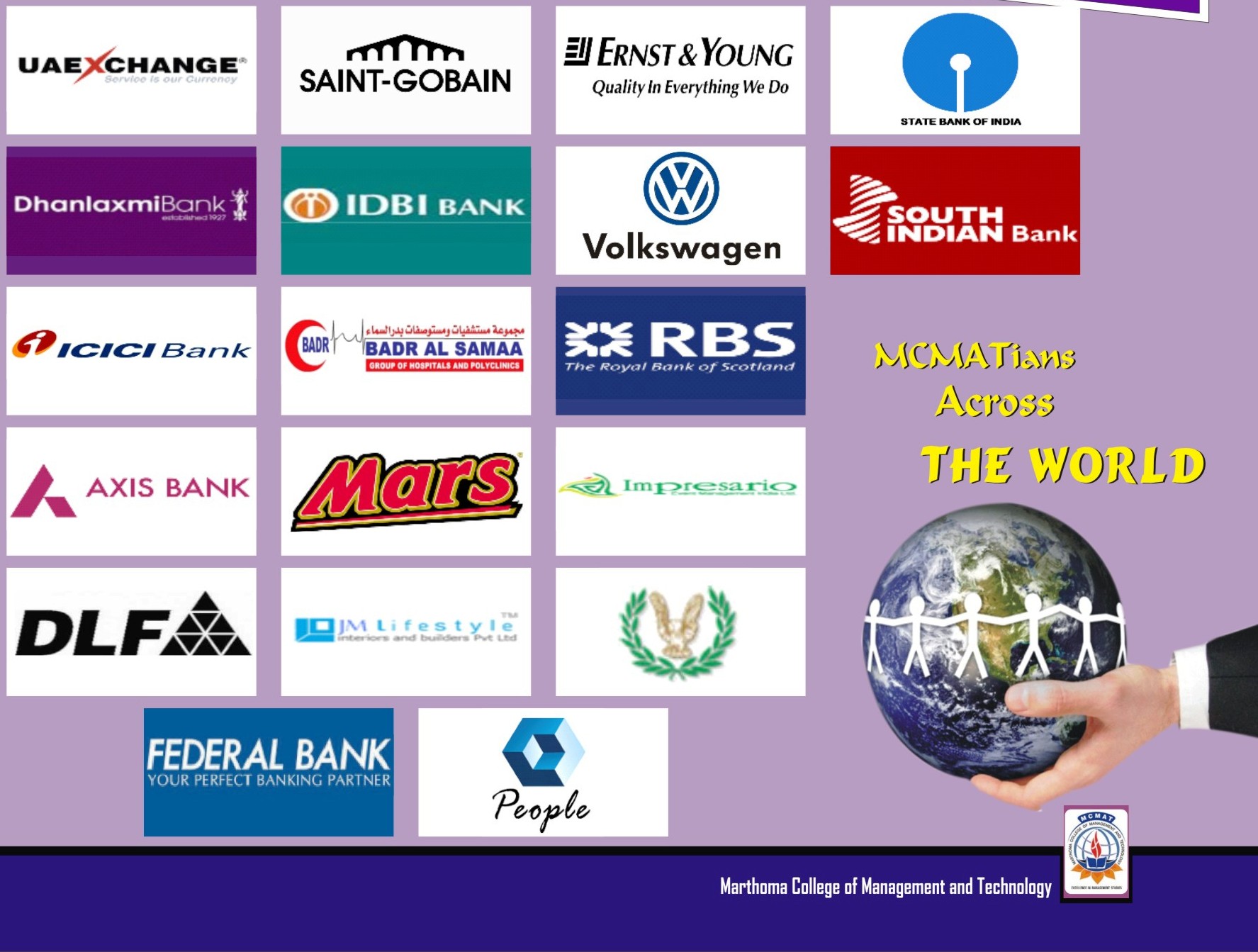 The Training and Placement Cell
The MCMAT has a fully developed placement cell which will help students in their career planning, preparation for selection tests and final placements. The MCMAT and MTEA Society have strong contacts and effective communication links with many prominent industrial and business organizations. The placement cell will take all out effort to match students' career aspirations with the requirements of these organizations.  Reputed companies are visiting our campus for the recruitment.
Placement Activities Include
Preparation of placement list of corporate and other institution from all over India and also from the overseas.
Placement officer will liaison with the senior company executives of reputed corporate.
Timely preparation of placement brochures and its distribution to concerned industries and corporate.
Regular instead of Timely follow up and finalization of the schedule for the Campus Recruitment Programme (CRP) as well as summer /winter training.